Thank you to Sheila Hulks for these Photo's
John Stephen and Harriet Rowing (nee Weller) daughter Florence Kate married Ernest Hulks 29th April 1916 in St. Barnabas Church Gillingham Kent.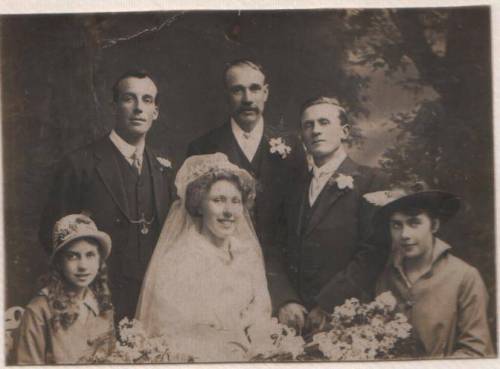 ERNEST AND FLORENCE (WEDDING DAY)
(From left to right) Best man unknown, Father of the bride John Stephen Rowing, next Ernest Hulks and his bride Florence Kate Rowing. Bridesmaid on the left unknown but on the right could be Mahala the sister of Forence.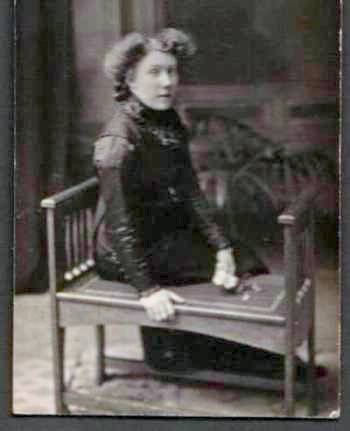 Florence Kate Rowing 1893-1967
Photo taken in Faversham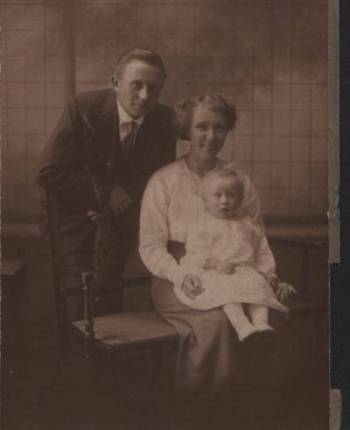 Ernest and Florence 1918
Ernest and Florence with their son Edward George (Ted) b. 1918 Faversham d. Faversham Kent. Ted was about 6 month's old.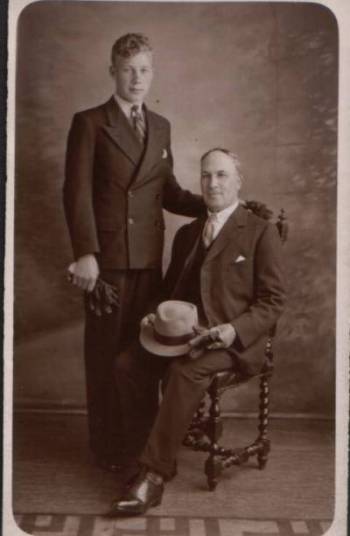 Don Hull and Son
Don was the second husband of Mahala Rowing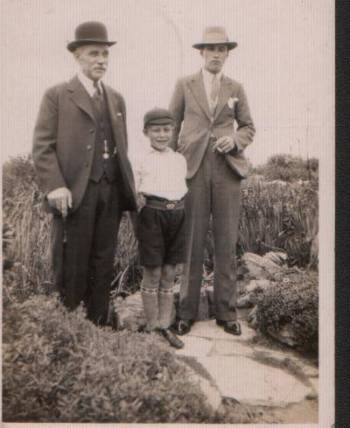 John with his Grandson Sonny and his son Stephen Edward Brooker Rowing
Sonny was the eldest son of Mahala and her second husband Don Hull. Stephen 1911-1998 was the son of John and his second wife Georgiana Mary (nee Brooker late McInery)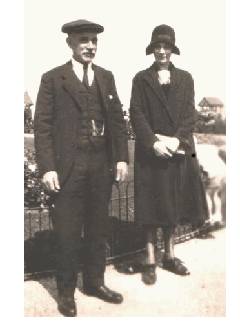 John Stephen Rowing with his daughter Mahala Sarah